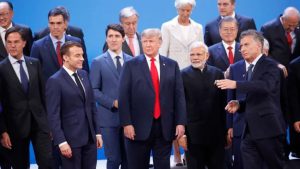 [PARIS] The 20 most industrialized countries in the world are likely to experience a recession this year due to the Covid 19 pandemic, predicted by Moody's, the financial rating agency, on Wednesday.
It was estimated that the G-20's gross domestic product would shrink by 0.5 percent overall, with the US economy shrinking 2 percent and the euro zone 2.2 percent.
Despite an outbreak of the novel corona virus in China, economic activity in China could increase by 3.3 percent, which is still far below average for the second largest economy in the world.