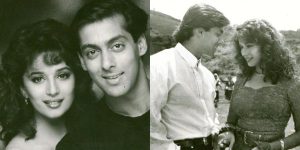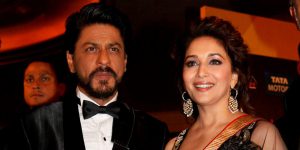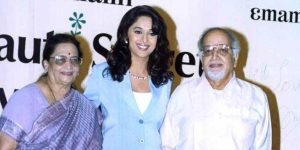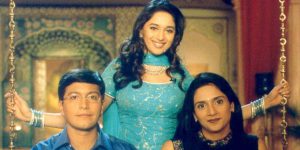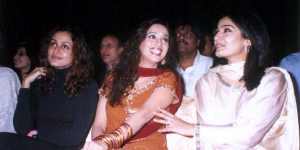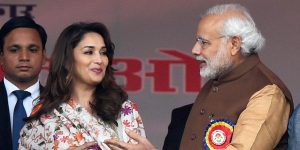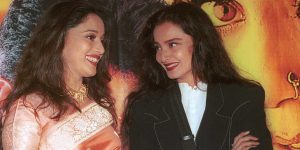 Madhuri Dixit, the ever beautiful 'Dhak Dhak' girl from Bollywood, turned 53 on Friday. The actress recently appeared in two major releases, Kalanak and Total Dhamal, but where has she been all these years?
Madhuri Dixit was at the height of her career when she decided to leave Bollywood in 1999 and had a relationship with her husband Dr. To establish Sriram Madhav Nene. In an interview in 2011, Madhuri admitted that she sometimes felt like coming back. "Mumbai was always at home. Of course, this is also (Denver) at home. But sometimes I feel like I should maybe come back… ", she had said.
When Madhuri Dr. When Nene met, he was unaware of her fan base in India and only on her day of reception did he realize what a celebrity Madhuri was in India. After seeing such glory in life, Madhuri was what Madhuri fell for, Madhuri said while speaking to Simi Garewal in an interview.
"It was like meeting someone who doesn't know me. There was no preconceived notion in his head. When we first met, he said we were going mountain biking. I haven't had one in the last 20 years Sitting on the bike and thought, "Okay, let's go," she had said.
Dixit also revealed her husband's reaction and said he only noticed Amitabh Bachchan when they received her. "Oh my god, there are so many people. The only star he recognized at our reception was Mr. Amitabh Bachchan. He had seen his film when he was in school and there was Amar Akbar Anthony," she said .
In the interview, Madhuri Dixit was asked whether she happily played the role of a housewife. The "Dhak Dhak girl" replied: "I made breakfast for my husband when he was undergoing cardiovascular surgery. I woke up at 5:30 am, made breakfast for him, of course he went to work and I fell asleep again for a while. I enjoyed every minute. "
Madhuri shared a secret about her marriage and said, "The wonderful thing about both of us is that we don't want to change, and everyone does as soon as you get married. I love the way he is and with whom he is . " him".
The actress 'Hum Aapke Hain Kaun' has now moved back to Mumbai, where she will stay with her husband and son.